Make Thee an Ark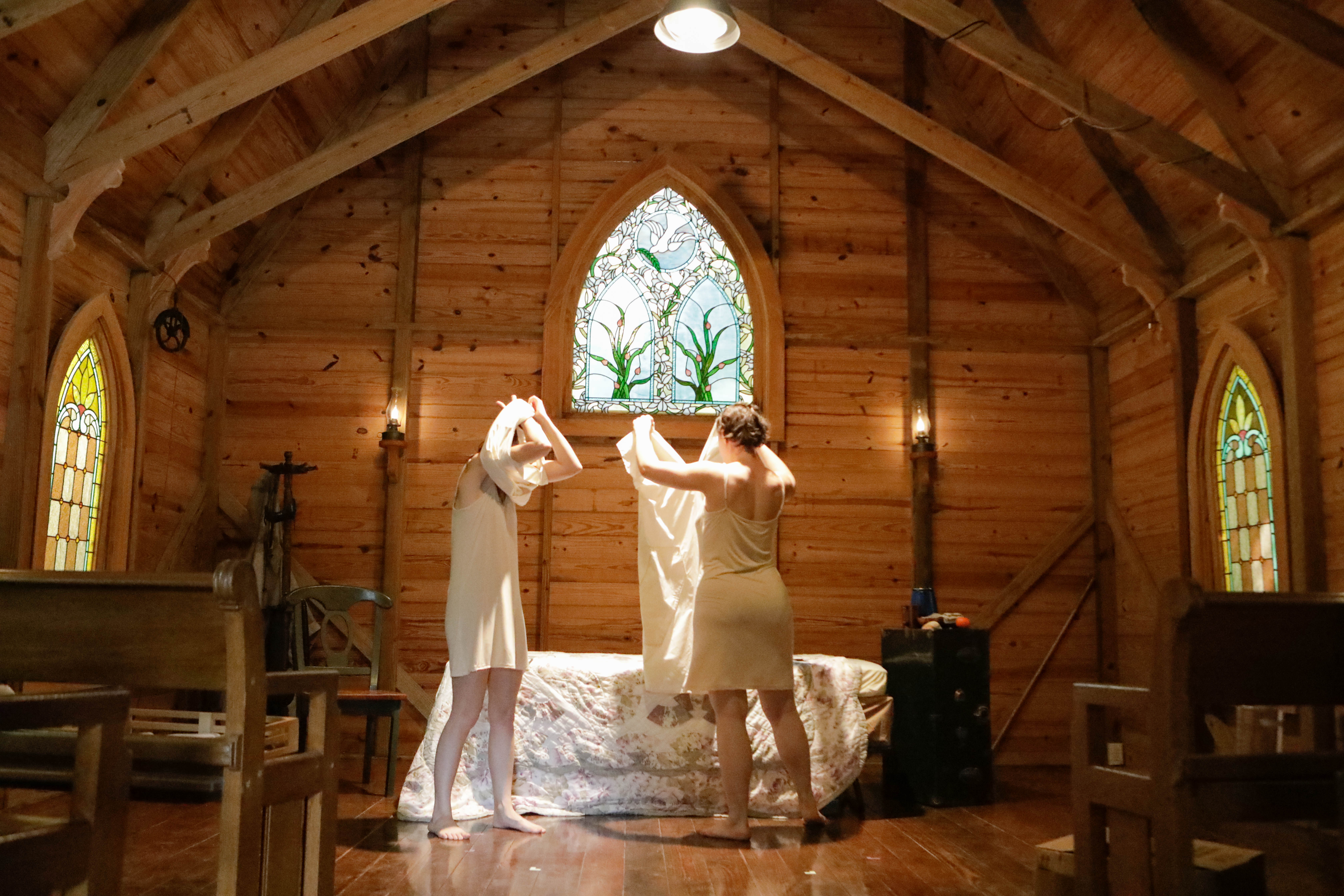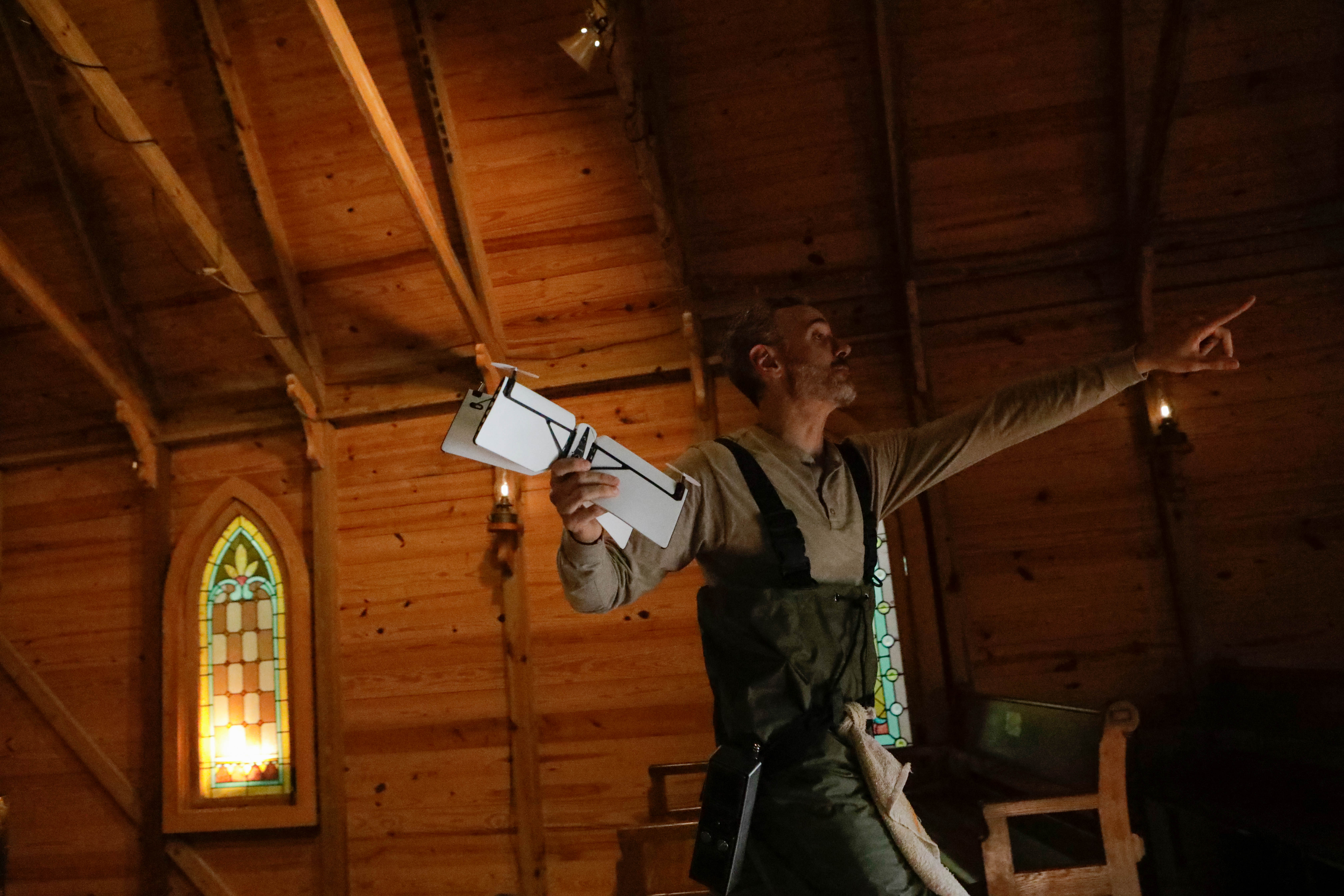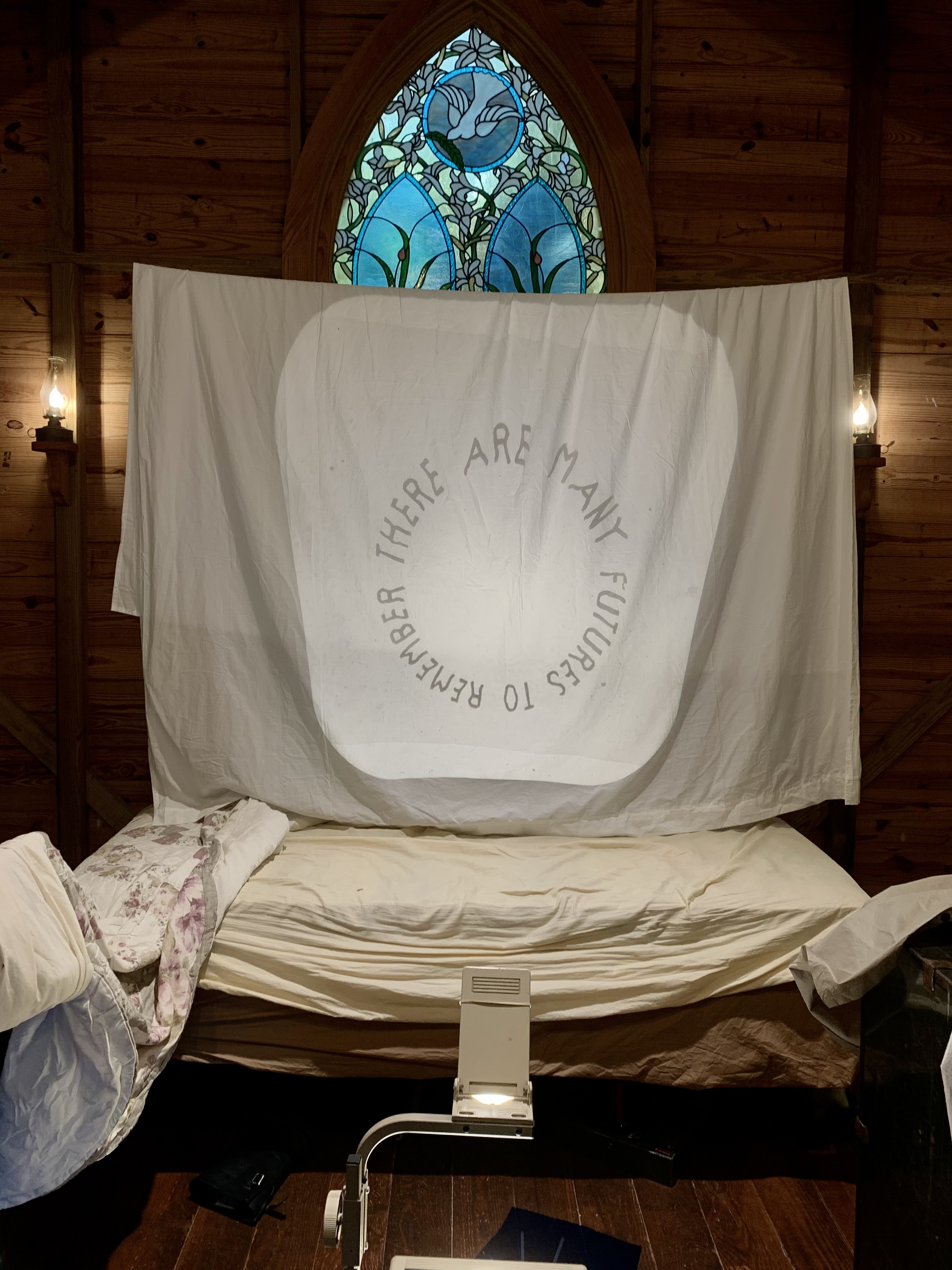 In 300 years on a New Ark floating above an undersea Florida, what will its occupants remember? What stories will they tell? When a dying girl is visited by the ghost of her sister, she learns more about our ancient, submerged world than ever before. Elsewhere on the ship, the Pastor, the leader of the New Ark, prepares his people for an oncoming storm.
Through speculative fiction, stories from centuries old archival materials from the host site
Historic Spanish Point
, puppetry, and an immersive setting,
Make Thee an Ark
asks us how we might serve as the prophetic ancestors for those who will inherit a world unmade by climate catastrophe.
LIZA - Eugenia Titterington
GINNIE - Raychel Ceciro
PASTOR - Casey Murphy
Associate Director, Designer -
Logan Gabrielle Schulman
The final performance was followed by the
Ark Dialogues Panel
, featuring local and national climate, heritage, and performance experts Dr. Uzi Baram (New College of Florida), PhD Candidate Michael Valdez (University of Minnesota), Sabrina Cummings (Conservation Foundation of the Gulf Coast), and performers Raychel Ceciro and Eugenia Titterington, who discussed how
Ark
, and archive-based performances like it, can work to preserve at-risk histories before they're erased by climate change.

Funded by the Sarasota Arts and Cultural Alliance and the Florida Humanities Council.
Photos by Sorcha Augustine